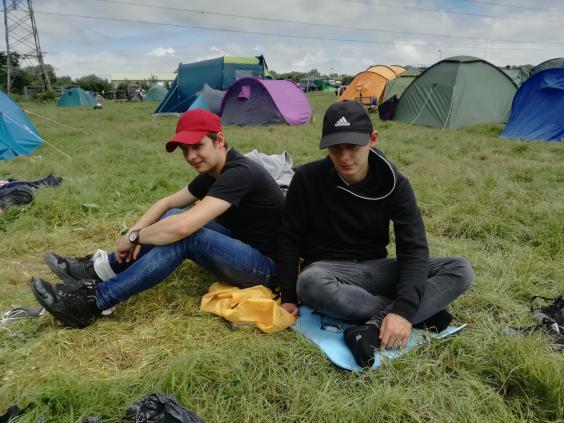 This
article appeared recently in the mainstream media about the exploitation and oppression of migrants at the crass capitalist commercial music city of 'Glastonbury'. I have for many years argued that many big music festivals are institutionally racist and classist, and of course with all the sexual assaults that happens there, they are anti women/girls. Music festivals is part of the colonial privatisation of music and culture, its big money oriented towards the middle and upper classes and Glastonbury is one of the biggest manifestations of this. British society is an unofficial apartheid state, and Britain and the 'west' are the colonial settlement on the planet, they make the planet a global apartheid. #Grenfell, as with
this article
, opens up the defacto apartheid in which we live: we have a massive migrant community, especially the newer poorer more oppressed migrants servicing this country be it in the form of the invisibilised migrant workers exploited by Glastonbury and the 'revellers', or the London economy which is reliant on global colonial exploitation and domestic migrant labour that forms the backbone of our society and which directly services through exploitation the more affluent members of our society.
The left is wholly loyal to the imperialist system and the equivalent of the colonial settlers here which are the upper and richer sections of the working class often involved in anti-migrant trade union movement. Like in Australia, Palestine, the Americas the oppressed colonial subjects ie., migrant communities have their independence taken away by colonial assimilationist concepts such as 'Australian', 'British', 'American' when actually we are *victims* of Britishness etc.
Corbyn spoke some hypocritical words to the Glasto crowds about "building bridges" when he is a hard brexit leader, while 1,000s of migrant labourers were being exploited at Glasto for the benefit of settlers or 'revellers', while countless women and girls were sexually assaulted there, while drug dealers and sexual exploiters were hard at work at the festival, while a parasitic, decadent colonial culture that is festival culture continues to be normalised and promoted.